Mission & Vision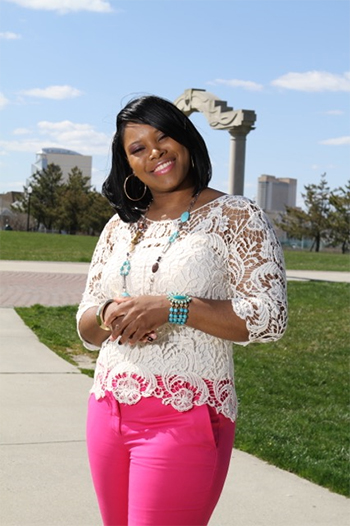 Vision Statement: Transforming Lives One Word At A Time
Mission Statement: Lady Yvette Ministries is a structured mentorship which promotes positive speech and thinking by solely relying on the Word of God to produce change for those persons who would listen and adhere.

What We Do:
Lady Yvette Ministries is an international ministry in vision and influence. Promoting through Radio, Internet, Literature, and Public Speaking as its essential source of communication. Inspirited by God Yvette Bannister founded Lady Yvette Ministries with a stable passion to see lives transformed for the better through a relationship with God. Lady Yvette Ministries operates under the governing of the Holy Spirit. We understand that life brings on many seasons, some which are very uncomfortable, challenging, and heart breaking. LYM provides a loving, nurturing, and safe environment by proliferating a lifestyle committed with God through Jesus Christ.

What We Believe:
One God
We believe in the one and true God who consistently demands honor through the elements of this world and mankind. He exists eternally in three distinct persons: Father, Son, and Holy Spirit. We believe Jesus Christ is the Son of God who was sent to earth to redeem humanity from the grips of sin, through crucifixion, resurrection, and ascension to heaven.

Holy Writ:
We believe in the entirety of the Bible. It is divinely inspired by God through His revelation to man. We believe in the principles of God through His Word which we are to live, and measure our faith.
Prayer:
We believe in divine communication through prayer. We believe prayer releases divine instructions by God to help assist us in a successful lifestyle.
Salvation:
We believe that salvation involves the redemption and transformation of the total man, and is free to all who believe in Jesus Christ.

Repentance and Faith In God:
We believe that repentance toward God and faith toward our Lord Jesus Christ produces the work of Justification in the believer. Through faith in the shed blood of Christ, the believer is brought onto the grounds of the new Covenant and made a partaker of the death of Christ.
Water Baptism:
We believe that water baptism is a vital part of the fullness of salvation. It is necessary for complete regeneration or the new birth which is essential to laying a foundation for growing into spiritual maturity.
Baptism of the Holy Spirit:
We therefore believe that all believers are entitle to, and should ardently expect to receive, the promise of the Father, the Baptism in the Holy Spirit, according to the command of our Lord Jesus Christ.
Total Prosperity:
Spiritual, Mental, Physical, Financial, and Social prosperity comes through the sovereign rule, reign, and authority of God. We believe that the Kingdom of God is within us and is manifested on earth as we faithfully obey Christ and His teachings.