About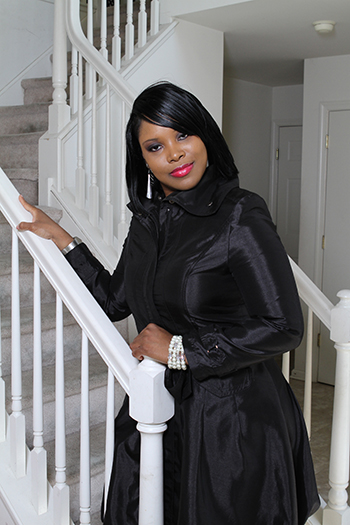 Pastor Yvette Bannister graciously known as Lady Yvette is an inspirational woman of God, a native of Baltimore, MD. She is the oldest child born to Maurice F. Bannister and only child to Sandra Y. Holifield. Graduating from Baltimore Public Schools in 1996, Lady Yvette continued her education obtaining her Bachelor in Biblical Studies Theology w/minor in Psychology. She is currently pursuing her Masters degree in Health Administration at Liberty University Lynchburg, VA.
At the age of 14 she received the gift of the Holy Spirit at her local church, Pentecostal Church of Deliverance under the leadership of Dr. Marie E. Brice. Formally known as Evangelist Yvette Flowers, she accepted her pre-destined elevation to office as Pastor in Tampa, Florida where she faithfully served for over eight years. For over sixteen years, Pastor Yvette has dedicated her life to ministry serving in various capacities. Pastor Yvette is held accountable under the guidance of Bishop Charles A. Ross; "Kingdom Connection Fellowship International", where she is head of KCF Prayer Ministration, and is the Campus Pastor for Judah NOW Church International (No Opportunity Wasted) in, MD.
Pastor Yvette is the author of two provoking heartfelt books, "A Silent Cry, the Inner Soul of a Worshiper" and "Lord Save Me from Me before I Self-Destruct." Passionate about helping battered leaders, Pastor Yvette developed a safe haven named, "A Silent Cry Smiling, You are not Alone" a ministry for leaders in particular Pastor wives/husbands. She is also the founder of Lady Yvette Ministries (LYM). LYM provide spiritual and practical knowledge for living an undefeated Christian lifestyle. Its motto is, "transforming lives, one Word at a time!"
In addition to the wisdom she imparts into the body of Christ every Thursday night at 7:30 pm EST via conference call. Her unwavering compassion for people along with her faithfulness to teach in the Kingdom of God WORSHIP, WORD, and PRAISE will continue yielding great results. Lady Yvette has committed herself to the parental oversight to her son Dillion M. Purnell.